lululemon and Lanzatech Partner to Create World's First Fabric Using Recycled Carbon Emissions
Imagine being able to flow through a yoga session in pants made from pollution. Or stretch over a mat created with what would be greenhouse gases emitted to the atmosphere. That's exactly lululemon's direction in a new partnership with biotechnology startup LanzaTech. Together, the world's first yarn and fabric using recycled carbon emissions will be created and applied to the activewear brand's products.
LanzaTech are experts in capturing carbon and turning it into new, everyday products for the airline and home care industry. By working with partners like green petrochemical company India Glycols Limited and synthetic textile manufacturer Far Eastern New Century, LanzaTech has developed a system to convert ethanol produced from waste carbon sources into polyester for the textile and apparel industries. The polyester material is meant to be the exact same as any other lululemon product you see today.
"We must radically change how we source, utilize, and dispose of carbon," said LanzaTech CEO, Jennifer Holmgren. "Carbon recycling enables companies like lululemon to continue to move away from virgin fossil resources, bring circularity to their products, and achieve their climate change goals around carbon reduction. We call this being 'CarbonSmart.'"
The process for developing the first yarn and fabric out of recycled emissions starts at identifying different carbon sources, such as industrial emissions from a steel mill, syngas or coal gasifications, gasified agriculture, or household waste including textile pollution. Converting the gas streams from these sources into a workable material is similar to a traditional fermentation process: instead of focusing on sugars and yeast, special microorganisms are used to transform the carbon found in waste gases into ethanol. The ethanol is now the raw material that LanzaTech can use to create any product it wants. In this case it's performance apparel with lululemon.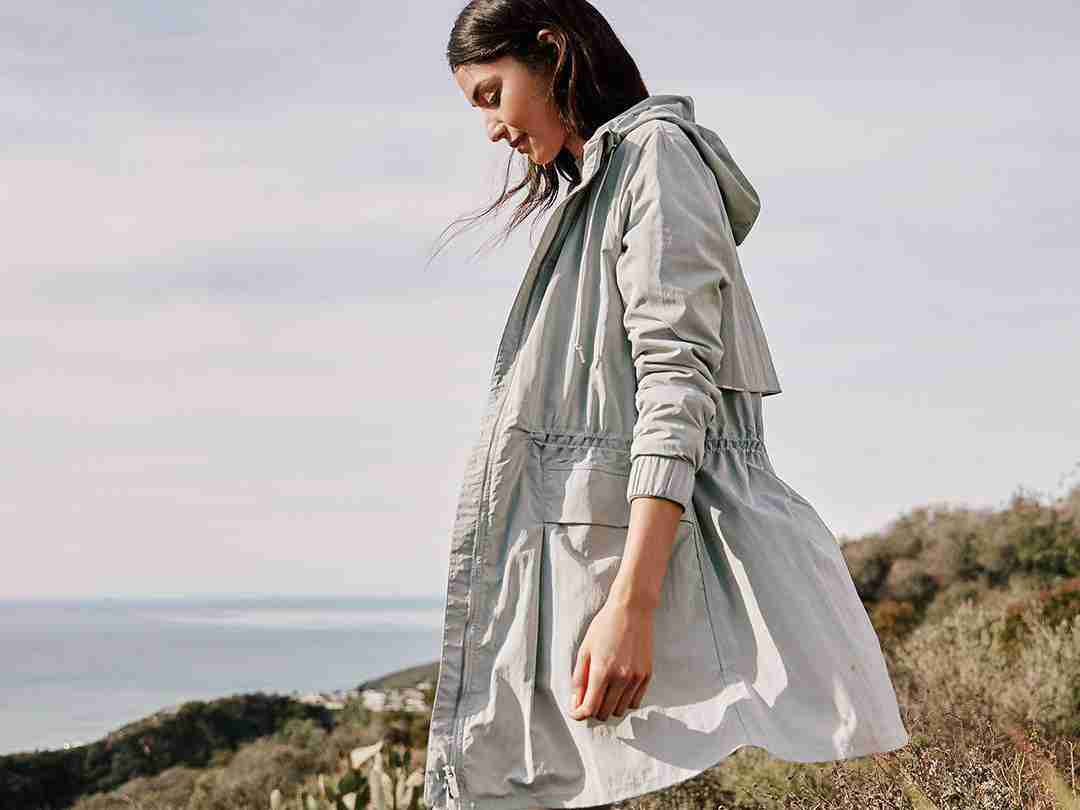 "lululemon is committed to making products that are better in every way – building a healthier future for ourselves, for our communities, and for our planet," said lululemon Chief Supply Chain Officer, Ted Dagnese. "We know sustainable innovation will play a key role in the future of retail and apparel, and we are excited to be at the forefront of an innovative technology. Our partnership with LanzaTech will help lululemon deliver on our Impact Agenda goals to make 100% of our products with sustainable materials and end-of- use solutions, moving us toward a circular ecosystem by 2030."
lululemon's Impact Agenda was announced in October 2020 outlining its strategy towards multiyear social and sustainability commitments. The brand is focused on bringing new technologies and developing new materials, such as recycled carbon emission textiles developed with LanzaTech, and, as we've recently seen, a yoga capsule collection made with mushroom-based leather alternative Mylo.  
No sustainability commitment is complete without addressing how circularity will play a part for the company's future. LanzaTech notes that "once these products reach the end of their useful life and become waste, they can be gasified and fermented by LanzaTech's process. In this sense, the pathway promotes circularity, keeping the carbon in the material cycle."
No timeline on when to expect product release information has been announced as of yet. However, this is only the beginning of how lululemon intends to partner with companies to create a stable, Earthy-friendly future with its product range.
In other material news, check out this ingeniously designed lamp, made from recycled orange peels.