There's Something Missing From Levi's New Studio Ghibli Collection
Even if you're not a Studio Ghibli fan, you're probably at least peripherally aware of the Japanese animation studio's work.
If you are a fan, though, chances are you're familiar with lead director Hayao Miyazaki's 1997 environmental epic Princess Mononoke. And rightly so: it's a sprawling work of beautiful hand-animated cinema and an ever-relevant story of nature's deep, ancient magic and the human connection to that magic. Not unrelatedly, it's also an eloquent anti-industrialization polemic – a critical and commercial success story, grossing near $170 million USD at the box office, where that story is the human fascination with draining every last resource this world has to offer.
And it isn't the only one, either: Nausicaä of the Valley of the Wind – unofficially the studio's first full-length film – and 2008's Ponyo On Cliff by the Sea both have clear environmentalist narratives. Other Ghibli movies, too, like the Academy Award-winning and Spirited Away and the much-loved 1988 classic My Neighbor Totoro, lean heavily on these same themes in subtext that isn't buried very deeply at all.
Funnily enough, last year I wrote a book on Ghibli. It's called "Now Go: On Grief and Studio Ghibli," and it's about exactly what it sounds like – all the ways in which the studio's filmography deals with loss. That can – and does – mean a lot of different things. One thing it specifically deal with, though, is climate grief and the sense of perpetual mourning as the Earth is slowly, meticulously and disastrously strangled of its life.
So, in short, it's a fun read.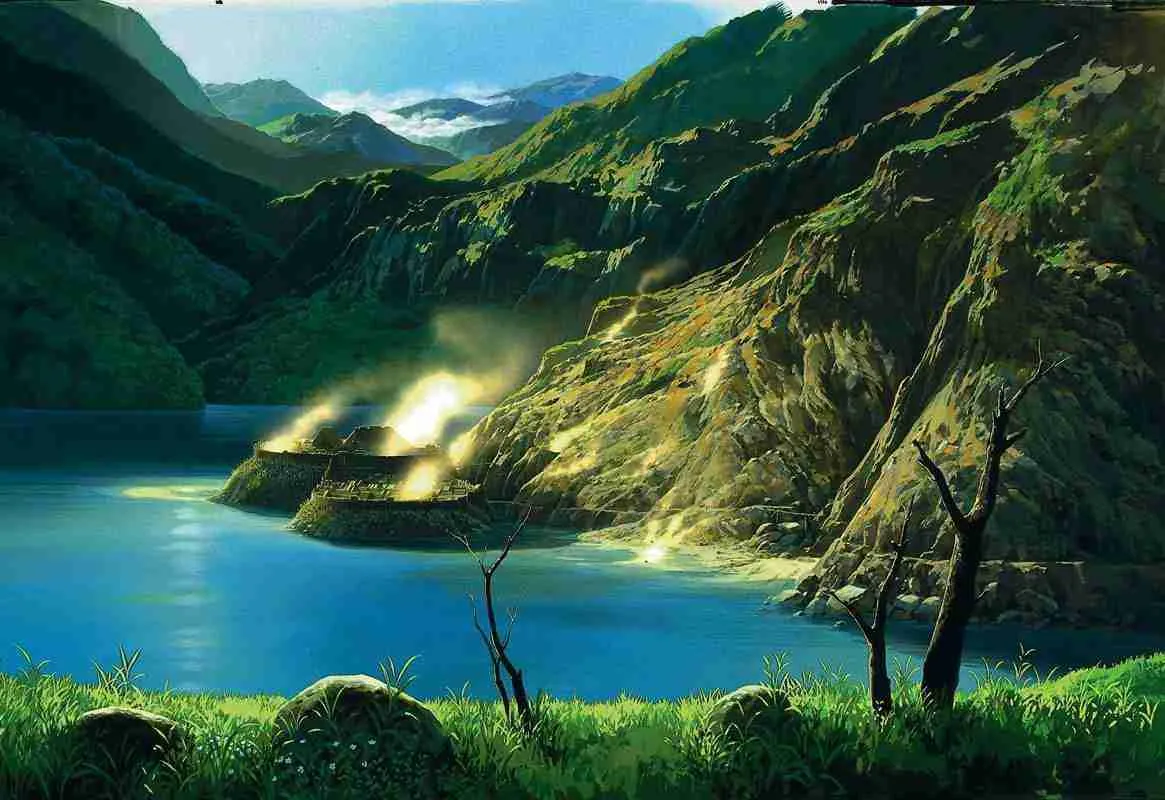 With all this in mind, Ghibli fashion collaborations have always made me a little uneasy – as, of course, have the metric tonnes of official and extremely unofficial merchandise produced every year. The Spirited Away, Howl's Moving Castle and My Neighbor Totoro-themed collaborations with LOEWE over the last few years, while undeniably fun and not entirely unattractive to look at, never quite sat right. (Although when you consider the speed with which these collections sold out despite their high price point, I guess you could say I'm in the minority.)
However, when Levi's announced a new collaboration with the studio – a capsule centered entirely around Princess Mononoke with jackets, bags, t-shirts, pants and other accessories – there was room for some optimism. For one thing, the American denim label has somewhat more egalitarian pricing than a brand like LOEWE. Also, in recent years, after much pressure and scrutiny of its not-so-stellar record, Levi's has made some strides in sustainability – not least of all the recently-announced "Plant-Based 501" featuring a MIRUM patch by Natural Fiber Welding patch, lower-impact dyeing solutions, and claims to be made from 97 percent renewable sources.
And, when the first images were released last week, I found myself excited. As a fan – both of Studio Ghibli's artistry and of well-crafted clothing – this collaboration looked like it made sense. Levi's had, it seemed, translated that art into fashion form and kept much of its essence. Washed-out watercolors, dreamy hues, and natural patterns converged on well-chosen trucker and haori-style jacket silhouettes; t-shirts were adorned with familiar characters and motifs without feeling kitschy. Basically, these looked like real clothes and not just movie merchandise.
But first looks can be deceiving. And, while I won't take back any of the above – this collection does look good, there really is no denying it – there was something not quite right about the release. Something jarring.
In theory, this newly-found enthusiasm for prioritizing planet over production made Levi's an ideal partner for doing something special with the themes of Princess Mononoke – a chance to show that the brand understands the seriousness of sustainability issues and the part it plays in damaging our environment. A chance, even, to push those themes – of environmental preservation; of a need to scale-back human-led climate destruction – to a much broader audience who might benefit from hearing it.
Perhaps, though, this was a little too much to ask. Perhaps it required a little too much self-awareness. In short: the theory proved a little too optimistic.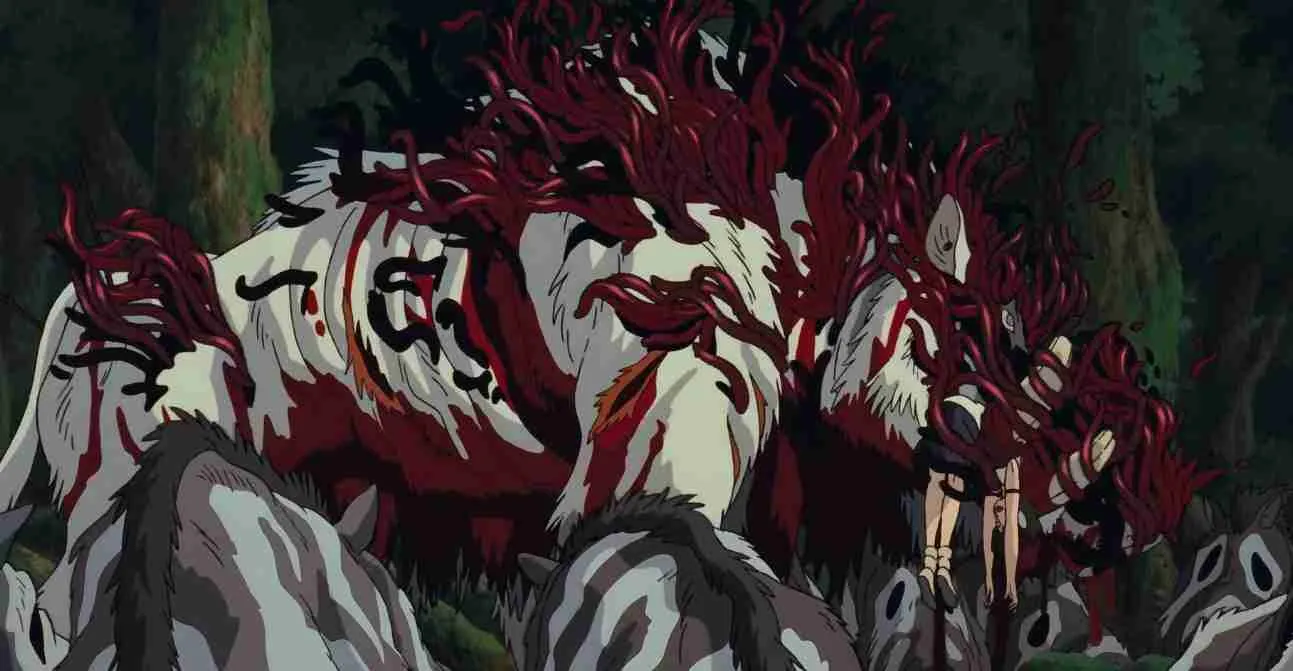 The collection makes no mention of utilizing any of Levi's more sustainable materials; no deadstock denim – despite having recently used Japanese deadstock for its Slam Jam collaboration – and none of the eco-credentials, like certified organic cotton or natural dyes, that found their way into Levi's link-up with GANNI last year.
At the very least, it's a missed opportunity. That the campaign imagery was shot outside, in the kind of nature that Princess Mononoke warns against taking for granted, feels even more egregious – wilfully ignorant, even.
Naturally, though, there's blame on both sides here. While Studio Ghibli has form on taking action to protect the environment, it is clearly too cavalier with its licensing and far too uninvolved with the production process of anything, films aside, that bears its name. That these clothes were conceived, manufactured and are now due to be released without seemingly even giving a thought to whether a portion of the profits might go to environmental causes feels plain wrong – especially when things could so easily have been better.
As it stands, it's disappointing to see Miyazaki's work commodified in a way that feels this hypocritical and to see this much promise wasted. And it's disappointing, too, that this – so at odds with everything the work stands for – will become a part of the film's enduring legacy.
I wrote that book in the middle of a record-breaking summer and this collection comes in the midst of another. As unprecedented areas of Southern Europe, North Africa and even North America burn, it's hard not to feel like it isn't just adding fuel to the fire.
Images: Studio Ghibli / Levi's