ICYMI: The Latest Sustainable, Planet-First News from Fashion and Design
When it comes to news in fashion and footwear, it's the products that hog the spotlight. Sometimes – if we have anything to say about it – the materials and the processes will get a look-in, too. But, at the end of the day, it's all about those pieces which make their way to wardrobes across the world.
There is, however, another side to all of this – several, in fact. And, while they may not be as visually stimulating or as glamorous as the clothes and shoes and bags themselves, they are essential to the workings of the industry that produces them.
With that in mind, we've rounded up some of the most recent news that caught our attention – from multi-national legislation designed to curb waste and foster circularity, to progressive pledges on emissions transparency, to new funding rounds with the potential to affect real change across the fashion industry and, without too much hyperbole, the planet itself. Here's everything you might have missed but which, we think, you ought to know.
Unspun Pushes Ahead With 3D-Weaving Tech
Having secured $14 million USD through Series A funding, the US-based manufacturer and innovator is set to ramp up its efforts in decreasing excess waste and emissions tied to fashion production.
Vega, the Oakland company's robotics-powered, 3D-weaving technology, is reportedly capable of crafting a pair of pants in under ten minutes. By spinning the trousers directly from the yarn itself, the innovative process cuts down the steps required and time spent by substantial amounts.
This isn't just about commercial efficiency, though: the combination of quality and speed that Vega provides means that lower-impact, made-to-order models have a viable solution to the long-standing problem of massive lead times which has kept the industry from large-scale adoption.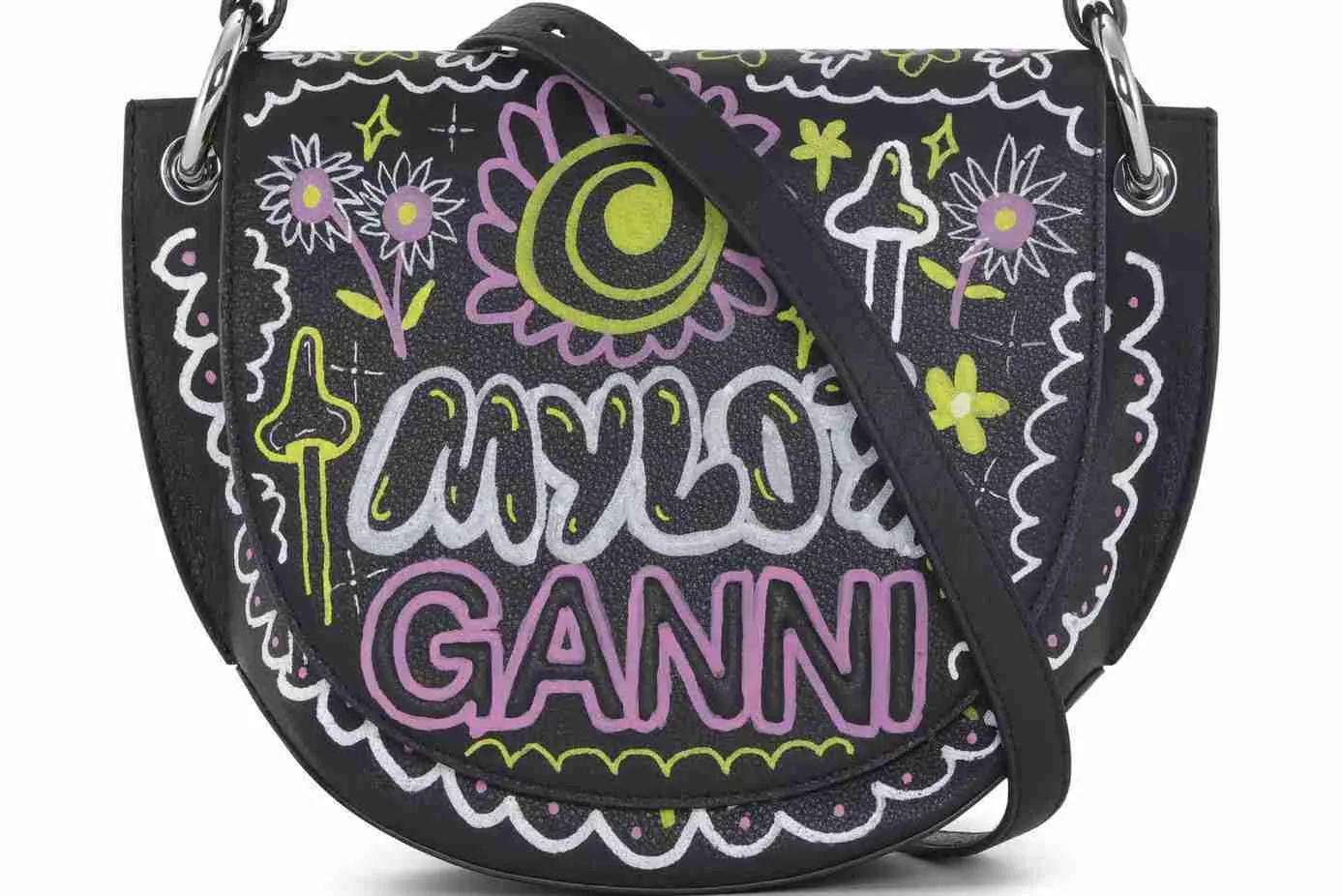 Bolt Threads Halts Mylo Material Production
Where there's good news, there's bad news. Such is life. C'est la vie, right? Well, yes, but – still – this one really does sting.
Despite backing from such formidable, forward-thinking brands as Stella McCartney, GANNI, adidas, and even the luxury fashion giant Kering, it seems that US firm Bolt Threads is calling time on its mycellium-based material Mylo.
Citing a mix of competition, fading interest and a volatile financial environment – which, realistically, at least where the first two are concerned, is an odd combination – the company's CEO, Dan Widmaier, said it had come "devastatingly close" to scaling Mylo but had been unable to secure the funding.
While it's a blow for the alternative leather industry – one with possible knock-on effects – it's worth noting that, elsewhere, other next-gen companies are finding the funding and partnerships they need to scale-up for a more sustainable future.
Ecovative Picks Up New Funding To Scale Mycellium Offering
And, picking up on that more positive thread, here's some of that good news we mentioned.
While we may be saying goodbye to Mylo, it seems that we'll be seeing a lot more of Ecovative's mycellium-based packaging in the near future.
Rather than addressing the issue of animal-derived leathers – which are themselves often coated in planet-harmful polyurethane – Ecovative is looking at a solution for the problem of single-use and general petro-plastics common in all kinds of packaging.
Having picked up a hefty $30 million USD through a recent Series E funding round – including though Viking Global and Robert Downey Jr.'s FootPrint Coalition Ventures – Ecovative is set to divert half of that to its MyFOREST Foods subsidiary, with the rest going toward scaling-up its mycellium production capabilities.
All of which feels like good news.
LOEWE Opens Its First "ReCraft" Repairs Store
LOEWE isn't perfect. In fact, very few – if any – capital-F Fashion Houses would dare claim to even come close. That being said, when a luxury brand does something right, that's just as worthy of highlighting as it is when they're in the wrong.
While they're not operating on the scale of a fast fashion brand like SHEIN (more on that later), high-end fashion is still too often complicit in the cycle of mass consumerism; an endless-seeming stream of "seasons" that encourage purchase over preservation.
To that end, LOEWE's new repair store very much comes under the "doing something right" header.
Predominately acting as a fix-up store of the brand's leather goods, the aesthetically-inviting "ReCraft" space in Osaka, Japan, is effectively a pilot for LOEWE's entry into another kind of cycle: a closed loop system whereby its products can be used for longer, cutting down not only on waste but also, in the longer term, on production.
ASICS Commits to a New Level of Labelling Transparency
In the fashion and footwear industries, there are two sides to everything: there's presentation, what you see, and then there's what's underneath. Not in an intangible, "beauty is only skin deep" kind of way, but in terms of what went in to making that product – the processes, materials, miles, and, of course, carbon emissions.
Naturally, where it isn't their USP, brands are less focused on spotlighting the second part of that. So, when a marquee name like ASICS commits to a new level of transparency, that's meaningful for the brand and for the industry as a whole.
Releasing regular reports is one thing – and, of course, it's a good thing. But, as noted by the website Sustainable Brands, ASICS has taken transparency a step further: "The landmark 30th iteration of the company's GEL-KAYANO™ series will be the first of many ASICS products to feature labeling with the total amount of CO2e emissions emitted across the product's lifecycle."
Sometimes what's on the inside ends up showing on the outside, too.
Material Exchange Launches Deadstock Depot to Repurpose Unused Fabrics
As a sustainability-focused sourcing platform, Sweden-based Material Exchange is well-placed to make a positive impact on the fashion industry from within. Having previously focused on linking brands with suppliers, helping labels to find the right textiles for their needs and for a more progressive way of working, the company is now looking at the other side of that coin: helping those same brands to do away with what's leftover.
As Ecotextile News reports, in launching "Deadstock Depot," Material Exchange positions itself to "enable brands to make use of excess materials in the supply chain to reduce the amount which goes to landfill or incineration."
Using its existing infrastructure, ME will take unused textiles and market them to other brands, re-enveloping them back into the sourcing process. As Emily Olah, Material Exchange's vice president of strategic partnerships puts it: "These huge retailers order billions of yards and there's 30,000 or 20,000 yards left, where does that go? What happens to it? And why can't it be public for other people to use?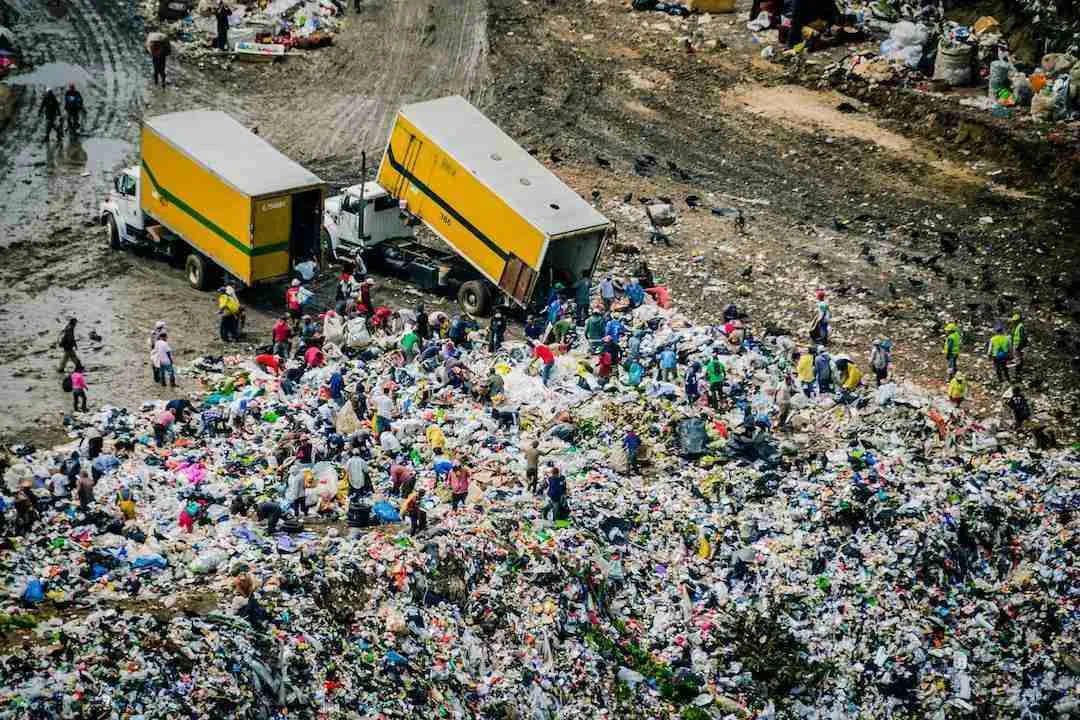 Fashion Brands to be Charged for Waste Under EU Law
For all the promises and commitments that brands can make, sometimes nothing works quite as well as legal pressure. It's easy, if embarrassing, for fashion brands to row back on their pledges if they're not being held accountable by any outside forces with some kind of legitimate power. To that effect, new EU legalisation will put the legal and financial burden for waste management squarely where it belongs: in the hands of the fashion brands responsible.
As part of its Extended Producer Responsibility program, the blasé, "not my problem anymore" attitude which has been the go-to for many of the world's biggest fashion and footwear labels will no longer be a viable option. As JustStyle notes, "Under the proposed rules, textile producers such as fashion brands and retailers will cover the costs associated with textile waste management, creating an incentive for them to reduce waste and enhance the circularity of their products right from the design stage."
Or, in other words, it is now very much the fashion industry's problem.
SHEIN Finds Itself in Serious Legal Trouble
Just the other week, the world – or the world of social media, at least – looked on in horror as the Chinese ultra-fast fashion company SHEIN invited influencers to tour its factory and headquarters. Sharing the trip with their legions of followers, the influencers naturally found everything to be totally amazing and entirely above board – which, of course, had nothing to do with lucrative sponsorship deals or contractual obligations.
Still, not everyone is quite so keen to talk-up SHEIN's very good work, working conditions, or positive impact on the world. Hit with the kind of legal action most often used in taking down organized crime, SHEIN has found itself on the end of something called a RICO case – an acronym which refers to the Racketeer Influenced and Corrupt Organizations Act in US federal law.
As news organization CBS reports, a complaint filed in the state of California "alleges that the site maintains its edge by engaging in "egregious" copyright infringement that constitutes racketeering." With annual sales nearing $30 billion USD, SHEIN is the world's largest fashion retailer – a position that ought to come with some esteem. But, as the lawsuit notes, "Shein has grown rich by committing individual infringements over and over again, as part of a long and continuous pattern of racketeering, which shows no sign of abating."
All of which could well be bad news for the fast fashion brand. No schadenfreude here, of course. None at all.