Billie Eilish and Jordan Brand Announce Vegan Collab Using Recycled Materials
Billie Eilish and Jordan Brand have joined forces for a set of eco-friendly, vegan retro shoes. The seven-time Grammy award-winning artist is no stranger to the sneaker world as she's often seen wearing a range of collaborations such as Nike collections with Off-White, Don C, and PSNY. This marks Eilish's very first footwear collaboration with the brand – one that holds special meaning for the singer and songwriter.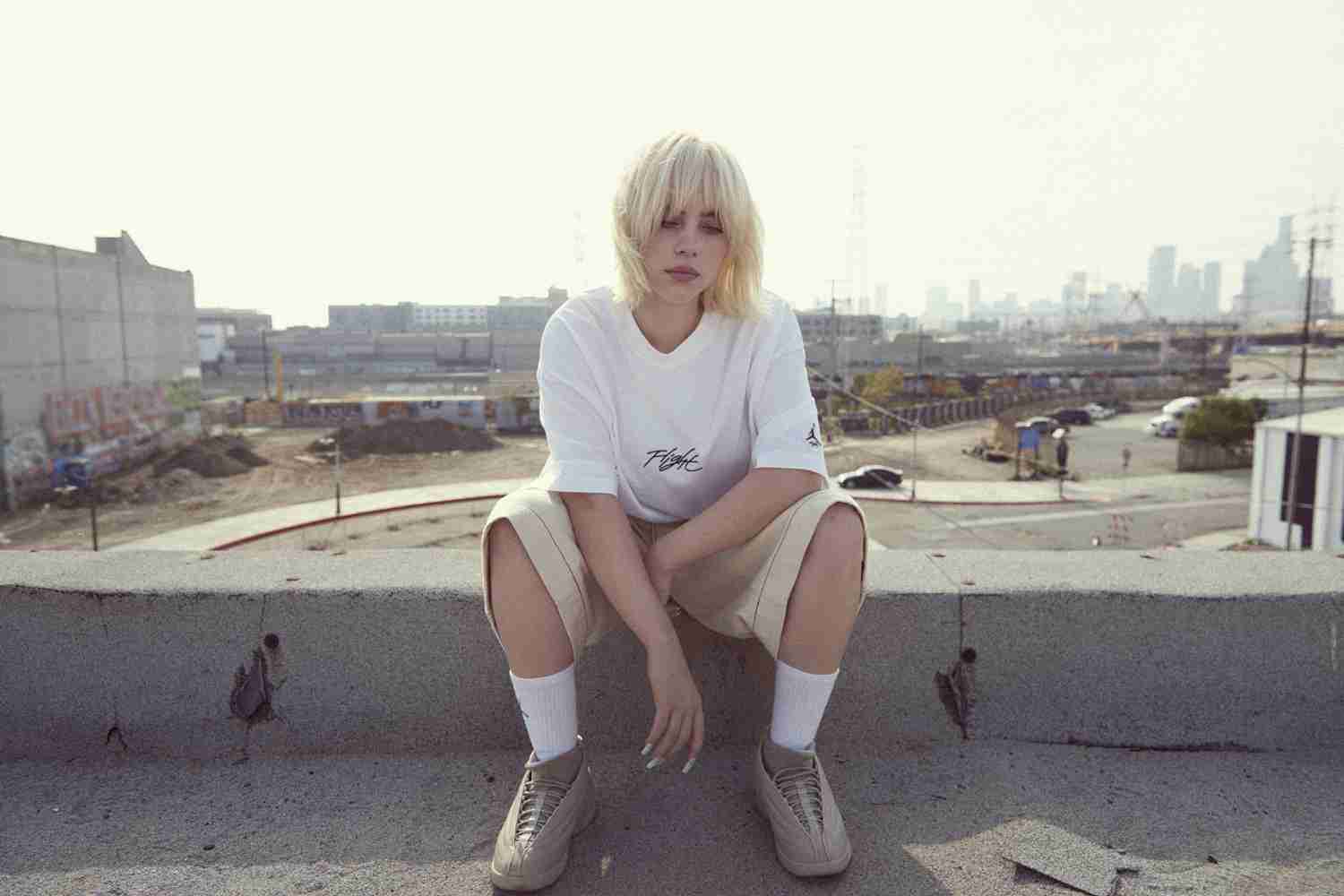 Eilish's Jumpman collection includes the Air Jordan 1 KO and the Air Jordan 15. Both pairs are made with at least 20% recycled material by weight and designed to be 100% vegan. The singer has been vegan for seven years and grew up on a vegetarian diet. "Once you know that kind of thing and you see it, it's really hard to go back," Eilish told British Vogue in a May 2021 interview video. "And now, even though I have lots of friends that eat dairy and meat and I don't ever want to tell anybody what to do, I just can't go on in my life knowing what's going on in the animal world and like, not doing anything about it."
This new collaboration with the artist is a great example of how style doesn't have to be compromised in sustainable design, something Nike continues to innovate in, especially with performance. "I've always loved Jordan, and it was a crazy surreal, exciting, overwhelming experience to create these. Like a big part of that was the sustainability aspect," said Eilish in a "Behind the Design" video available on the Nike SNKRS app. "You can make cool sh*t and you don't have to be wasteful."
The silhouettes themselves hold sentimental value for the singer. The AJKO 1 was chosen because of its universal, gender-neutral shape that pairs well with arguably any outfit. "You can be whoever and whatever you want with these, and with any shoe. Because that's your right, and that's always something I would talk about with my shoes," said Eilish. Her signature Lime Green color floods the style as a nod to her past, while her custom logo that she drew when she was 14 years old is also found on the tongue tag.
"The 15 has actually been my favorite Jordan since I knew what Jordans were," said the singer. Eilish is aware of where the retro stands in the list of popular retros, but the lack of hype doesn't deter her love for the model. "This is not a popular shoe, and I don't give a f*ck. Because what you feel about something that you love deeply, is all that matters in the world," said Eilish. Important words that can be used for any topic especially sustainability.
The Billie Eilish x Air Jordan 15 and Air Jordan KO 1 will release on September 27 via the artist's web shop and September 30 on the SNKRS app.
In other Air Jordan news, the brand continues to go eco-friendly with the recycled Air Jordan 1 Mid and Low SE.