It's Time for Sneaker Brands To Embrace the Preorder Model
In early March, sneaker resellers and their bots once again became public enemy number one. The headline grabbing display of nepotism at Nike, where a now-former Nike executive's son was found to have a lucrative resale business, sparked yet another conversation around a fair, just, and safe sneaker release system.  
In past years, efforts were made to combat the rise in violence around in-store drops with the introduction of raffles and online sales. These strategies have proven futile in the face of the ever-evolving digital world as 'bots' now wreak havoc. Whether in-store or online, it seems virtually impossible to purchase any in-demand sneaker from the major footwear brands. 
What has also amplified this issue is that the footwear industry is working to recover from the mass disruptions in the global supply chain caused by the COVID-19 pandemic. 
The combination of the two, as well as the ongoing discussion around sustainability in footwear, has presented us with a perfect storm to introduce and embrace meaningful change. 
Pre-ordering models have found great success at trending designer labels, including CFDA Award winning Telfar. It's a simple system, where customers pay upfront for products they'll receive at a future date, sometimes days, weeks or months later. It may not offer instant customer gratification, but it helps limit waste and overproduction, and thus promotes a more environmentally-friendly industry. 
The footwear industry can too have this.
So, how do we make sneaker releases more equitable and more environmentally responsible at the same time? Below, we built a case for why it is time for the footwear industry to finally embrace the pre-order model.
<PRE-ORDER PROS>
Minimize bot leverage
Minimize excess production 
Strengthen consumer confidence
Decrease carbon footprint 
Decrease reseller relevance 
<PRE-ORDER CONS>
Extended shipping times and potential delays
Limited quantities per customer
Decreased opportunities for gainful employment via reselling
Potential rise in MSRPs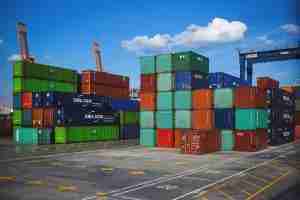 BOTS
An internet robot, more commonly known as a bot, is a software application that runs automated tasks on the internet much faster than any human can. "Sneaker bots" auto-complete the checkout process on ecommerce sites, helping a prospective reseller make multiple purchases, then turn those pairs around for a profit. 
A simple and useful tool in combating the effectiveness of these kinds of bots is time. When websites provide time to authenticate purchases, they can ensure that only one pair is being shipped to an address, linked to a credit card, or purchased via a singular, legitimate IP address. 
With a pre-order system, purchases can be negated in the interval between pre-order and shipment to allow for stock to make it into the hands of actual consumers. By allowing ample time for brands to react and thwart bot purchases, the effectiveness of these computer generated transactions diminishes, remedying a point of contention that has been dooming us sneakerheads for years. 
ACCURACY
Brands can also improve their accuracy in predicting production quantities through a pre-order model. By using data gained from its customers' early commitment to purchase during the initial stages of pre-order, a brand can harvest data to greater predict quantities of each release. If consumer demand is high, brands can produce accordingly, and vice-versa. Greater accuracy will surely decrease the amount of new sneakers that sit on shelves, get shipped to outlets, and potentially end up in landfills or culminating in a wasted life cycle.
Take the Nike By You process for instance, formly NIKEiD. A sneaker can be customized, manufactured, and shipped within two weeks. The lead times have shrunk significantly in recent years and this development should be harnessed to our collective advantage. 
Unfortunately however, brands aren't particularly persuaded to implement a preorder system to counteract overproduction. Based on research we conducted for this project, our understanding is that brands offset their miscalculations by claiming a loss or liability on their taxes for unsold product. Therefore, they do not bear the full financial burden when sneakers are not sold.
CONFIDENCE
In recent years, consumer allegiance to brands that are honest and transparent has skyrocketed. A pre-order model not only ensures loyal customers get access to the products they want, but theoretically it builds greater brand loyalty. On the other hand, the brands that have a reputation for allowing sneakers to be obtained by bots could, and should, potentially suffer a decrease in consumer support. 
A pre-order model can democratize releases and improve what the consumer can expect as it relates to "drops."  Ultimately, managing those expectations will solidify customer confidence and strengthen long term brand allegiances. 
CARBON FOOTPRINT
The explosion of the resale market has undoubtedly added to the carbon footprint of the sneaker community, as sneakers travel from brand, to reseller, to a secondary marketplace for authentication, then finally to the end user. A pre-order model can allow for more sneakers to go directly from the brand to those end users who truly want them. 
DECREASE RESELLER RELEVANCE 
If authentication measures can limit bot effectiveness, and more pairs begin to find their way directly into the hands of consumers, then resellers will in turn have less influence on the market. By allowing a customer to financially commit to purchasing a sneaker in advance of its release, we believe that layers of hysteria, like long lines for raffles and inflated reseller prices, can be significantly mitigated. In this case, the early bird will be rewarded with the worm.
<These changes are drastic, and we anticipate disagreements. Therefore, we think it'd be helpful to address some of the potentially undesirable elements of a pre-order model as well.>
PRODUCTION DELAYS 
With these added steps we're suggesting, we the consumers will need to embrace longer delivery times and potential production delays. Thankfully, depending on how you want to view it, the last year has prepared us for what this may look like, and from what we've learned, we should be able to manage.
LIMITED QUANTITIES
Another element of the pre-order model that some consumers may dislike is that quantities may have to be limited to one per customer. If you need to own more than one pair, that's your prerogative, but it shouldn't be an option at the pre-order stage. 
By limiting pre-order purchases to one per customer, and allowing time for authentication to avoid "bots" snatching up multiple pairs, we stand to train ourselves on a valuable lesson of consumption management. We need to eliminate the inclination to over consume and to own multiples of consumer products. The future of sneakers should not be about excess, it should be centered around building an equitable sneaker industry, increased environmental responsibility, and meaningful improvements to the supply chain.    
We do however understand that one may not be enough for you and your family, whatever your circumstance may be. No release process will be perfect; there's going to be losers no matter what. But we hear you. 
EMPLOYMENT
The "con" that we have the most sympathy for is the decrease in opportunities for gainful employment via the resale market, especially within communities that lack significant professional opportunities. 
Our sympathy is for the reseller who is clearing a modest amount of income to supplement a modest living. It is not for the privileged reseller who is making six figures off of their bot farm. While it's impossible to clearly define where the delineation exists in only a few sentences, it's obvious that the sneaker industry has benefited tremendously from people of color and disadvantaged communities. Young men and women within these communities may rely on the secondary marketplace as an additional source of income, or a legitimate retail business. 
Reselling also allows individuals in underserved communities to be a part of the industry, one that has had a longstanding problem with representation and inclusion. 
In a climate where jobs within the footwear industry are still not as easily attainable, I want to acknowledge that a pre-order model is not intended to put these individuals at any greater disadvantage. These spaces between the margins of the global sneaker resale industry are a point of concern. Reselling is a counterbalance to limited employment opportunities, and we can't claim to have an answer on how to ensure these specific resellers don't get left behind by the pre-order model. 
POTENTIAL RISE IN MSRPs 
To implement a preorder model that will detect bots, brands will have to invest money to automate this authentication process. Otherwise this technology can be built through an open source platform to ensure a uniform response to authentication. Independent sneaker stores and companies like Shopify are already cancelling orders placed by bots when there's enough time to authenticate. 
We do understand that this may be a large undertaking for many brands and ecommerce shops. It will require them to invest more money into more employees, which could very possibly lead to a rise in prices.
---
Lastly, it's worth noting that we started this site with the ethos of "Progress Over Perfection." A move toward a pre-order model will not be free of challenges, but it can also put us on a path towards a more equitable model of releasing sneakers. Something we've needed for a long time.