Reebok [REE]GROW's Sneaker Pack Features Innovative Plant-Based Materials
Reebok continues to take a sustainable stance with the release of a new [REE]GROW pack, starring revamped versions of the popular Club C and Classic Leather. The recently dropped eco-friendly line reimagines these classic sneakers with at least 50% plant-based materials used throughout as well as new ecological innovations by the brand and its partners. 
The iconic Club C uses a bio-based cotton upper and BLOOM's algae-based EVA midsole. Bloom's material innovation is produced by harvesting algae bloom from fresh water sources. Style and comfort was not compromised for this updated Club C as the off-white colorway and signature branding keeps the look consistently classic while being soft and breathable.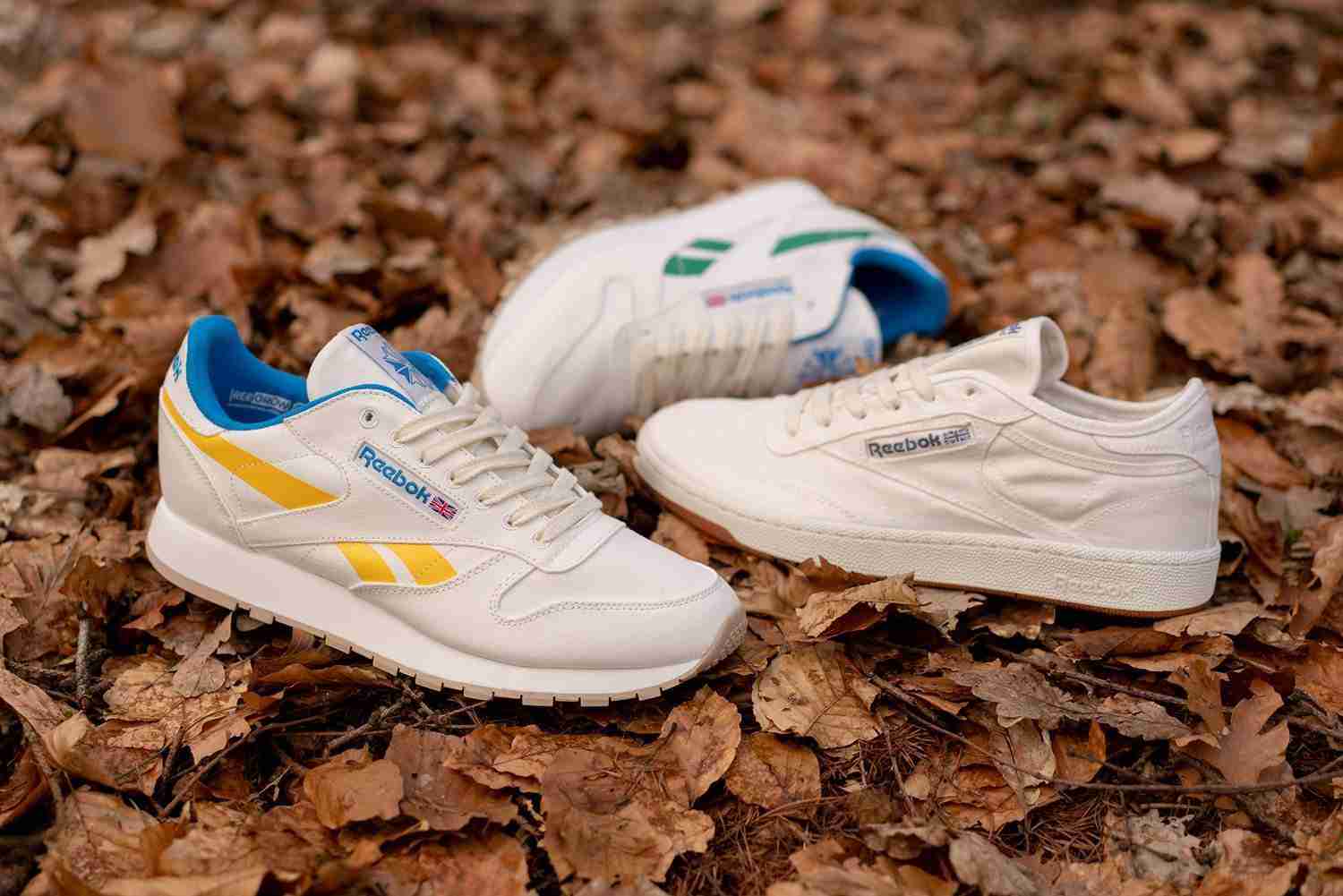 Similarly, the Classic Leather rocks an off-white colorway but with two accent options: blue lining with yellow or green to pop. The streetwear staple sports a cotton canvas upper while utilizing a SweetFoam EVA midsole – a bioplastic responsibly sourced and developed through sugarcane, a great alternative due to its quick growth and need for only rainwater.
Although this is an important step in making Reebok's popular silhouettes more eco-friendly, [REE]GROW doesn't just stop at the Club C and Classic Leather. These two classics join last year's plant-based performance running sneaker, the Forever Floatride Grow, which included innovations like a castor bead midsole, a eucalyptus tree upper and a Bloom algae sockliner. 
In addition to [REE]GROW, Reebok's sustainable efforts include [REE]CYCLED, products made with at least 30% recycled materials and apparel made with zero virgin polyester. 
This is only the beginning for Reebok's Earth-friendly drops. As we saw last month, the brand partnered with UK-based brand STORY mfg. for their first footwear partnership – vegan versions of the Club C and Beatnik sandal. 
If you're interested in the [REE]GROW Club C and Classic leather, head to UK-based retailer size?, where they're currently available in store and online. A global release will likely follow in the coming weeks or months.