Reebok Unveils Two New Plant-Based Performance Sneakers
Reebok is taking not-so-small steps for a giant leap into the future. The footwear and clothing brand has recently unveiled two new performance sneakers as part of its ongoing pursuit of ecological innovation. Its latest Earth-friendly offerings include the plant-based Floatride Energy GROW and the animal-free Nano X1 Vegan. Both models are results of the brand's commitment to protect the environment and to create a fitter planet.
The Floatride Energy GROW is a running shoe that utilizes eucalyptus for a breathable and durable upper, as well as castor bean for a lightweight, responsive cushioning in the midsole. The sockliner is developed out of BLOOM algae and molded for increased support. 
These plant-based sneakers offer the full performance running feel expected from their best-in-class, non-natural counterpart, the Forever Floatride Energy 3 model. "Running in the Reebok Floatride Energy GROW has been an eye-opener in seeing what's possible when you switch from traditional materials to plant-based," said Joel Charley, COO Midnight Runners UK, in Reebok's press release. 
Performance and style is not compromised with the Floatride Energy GROW. It's Reebok's newest addition to its growing [REE]GROW category, one of two pillars within the brand's sustainability efforts, which focuses on creating products out of natural materials. You may remember earlier [REE]GROW news about revamped versions of the popular Club C and Classic Leather models. Reebok's other sustainability pillar is [REE]CYCLED and focuses on creating products using recycled or repurposed materials. 
Joining the list of Reebok's eco-friendly footwear dropping in the coming weeks is the Nano X1 Vegan, a 100% animal-free alternative to the Nano X1 training shoe introduced earlier this year. This vegan version is a USDA Certified Biobased Product featuring at least 40% bio-based materials. This includes a cotton and wood spun yarn upper, castor bean oil and EVA foam midsole, and natural rubber outsole. 
The Nano X1 Vegan utilizes Reebok's Floatride Energy cushioning in order to fuse the comfort of a running shoe while still maintaining the controlled stability for various workouts, as expected from a training shoe.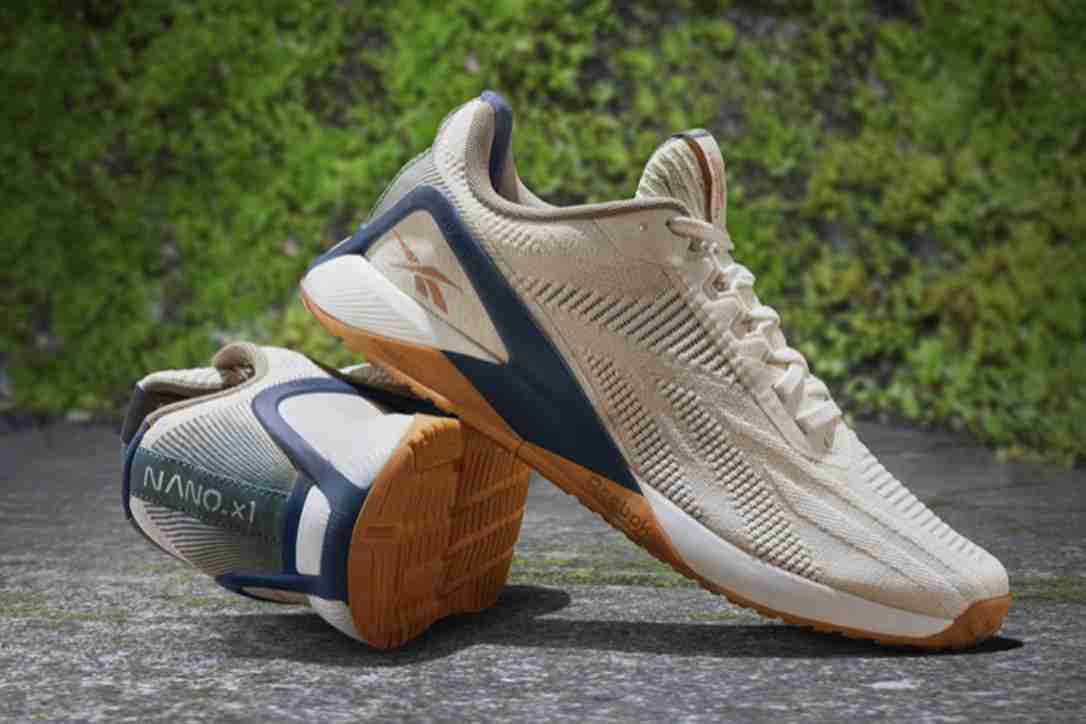 "Products like the Nano X1 Vegan are small, but important steps we're taking towards our bold sustainability ambitions as a brand," said Tal Short, Reebok Senior Product Manager, in a separate press release. Overall, the brand aims to reduce virgin polyester from its material mix and ultimately eliminate it altogether by 2024.
If you're interested in Reebok's latest plant-based sneakers, you can pick up the Floatride Energy GROW on April 15 for $120 USD and the Nano X1 Vegan on May 1 for $150 USD at Reebok.com.